Solution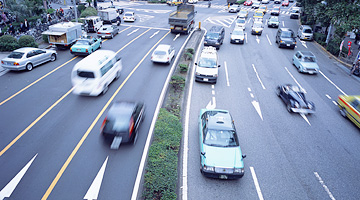 As an automotive electronics authority, TECHTOM Co., Ltd. analyzes automotive control systems and has been developing proprietary technology since its establishment.
Contract-based Development is available. We strive to provide a development system which works closely with the customer and offering variety of suggestions for the customer's stand point with the utilization of our experiences and achievements in the automobile electronics field.
Our developmental achievements
Development of devices for corporate vehicle management services.
Development and manufacture of onboard devices for ITS (Intelligent Transport System) utilizing a self-diagnosing system.
Development and production of vehicle information analysis tools for professionals (racing applications).
Manufacture of test equipment for control unit development.
Development and manufacture of engine control units compatible with natural gas/alternative fuel vehicles.
Development of battery charger for hybrid vehicles.
OEM for automobile and automotive electronics manufacturers.
Solution example: Vehicle operation management system
(for NEC Corporation)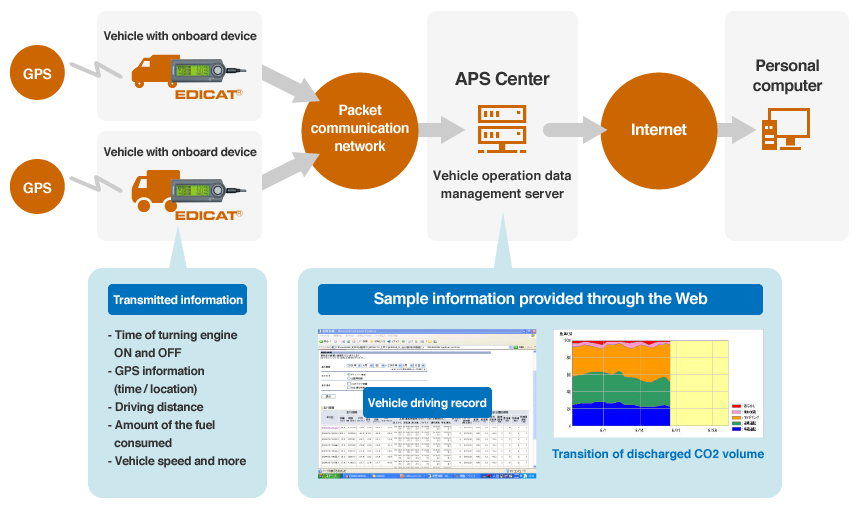 *Service is available only in Japan.
Daily report created by simply driving the vehicle!
Display a daily report in real-time when vehicle is driven. Report is generated by automatically collected data such as start/finish time, driving distance and average speed.
It makes effective real-time job distribution possible!
Mileage, driving time and visitation history can be reviewed in real-time to track up-to-the-minute operating conditions.
Get the most out of your limited vehicle resource!
Efficient vehicle operation is made possible with data access available in real-time.
Provides assistance with driver education and reduction of fuel cost!
Vehicle operator's driving behavior such as changes in fuel consumption, idling and racing is shown in a graph format to facilitate accident reduction.
Copyright c 1998-2016 TECHTOM Ltd. All Rights Reserved.